Located at the foot of the Sierra Nevada Mountains, Granada is an attractive city in Spain known most spectacularly for the Alhambra. A spectacular palace and fortress with history rooted in Islamic culture.
The streets of Granada radiate a vibrant source of energy; including old schools, tapas bars, Bohemia cafes, graffiti art, teahouses, historic Arabian old town and many traditional attractions.
In this article, they will tell you more about beautiful places to visit, unique traditional cultural festivals, and even prepare you for some of the necessary experiences when you travel to Granada.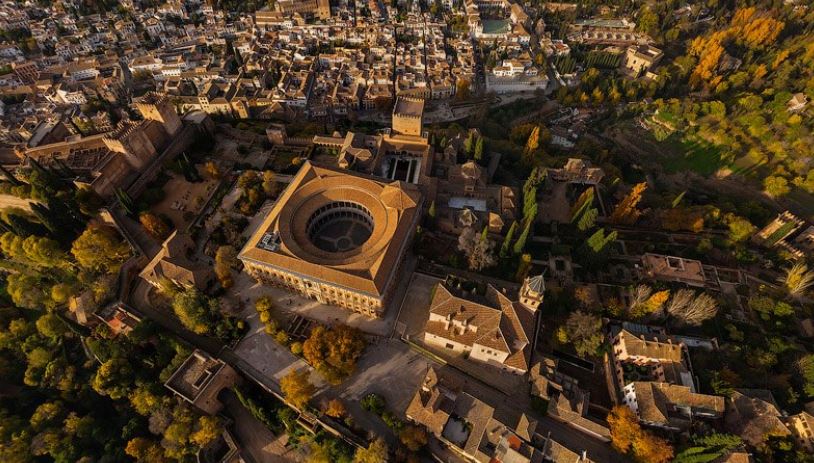 With the Sierra Nevada Mountains creating a beautiful backdrop for the Alhambra, this fortified palace is the most visited monument in Spain, with about 6,000 visitors visiting each day.
Alhambra is considered the jewel of Granada, is one of the top 10 wonders in the world. The massive castle built over centuries with the 14th-century Palacios Nazaries is recognized as one of the best Islamic buildings you can find in Europe.
Chosen as the top scenic spot in Granada, Mirador San Nicolás is a popular spot to watch the sunrise. Visitors will get a breathtaking view with the Alhambra and the Sierra Nevada mountain range as the background. You can get into this classic attraction through Callejon de San Cecilio.
Mariana Pineda, a young political heroine of Granada, was imprisoned and executed for her belief in freedom of 'Equality, Freedom and Law'. She resisted the extremely conservative government and refused to disclose the names of her accomplices.
On December 26, 2019, outdoor dance and cultural events such as book presentations and equality competitions will be held as part of the Mariana Pineda Anniversary event to commemorate the 188th anniversary of her death. Free tapas are usually offered at restaurants and bars as long as you buy drinks.