Ibiza (located in the Balearean Islands, Spain) is known globally as an electronic music center. Every year, many tourists come here because of the impressive clubs on the planet.
Not only famous for night clubs, Ibiza is also a paradise for the whole family. Because there are many beautiful unspoiled beaches, ensuring children can play and swim safely. The first-class hotel and areas of this island were developed specifically for the family. For example, most hotels have a safe play area for children: climbing slides, trampolines and steam castle. Besides, there are also many activities for other subjects.
There are many recreational activities on the beach and water sports activities. Larger beaches with many attractive water sports activities will attract many children to play all day, including activities such as diving, sailing, paragliding, banana boat racing and water cars. Water park is always a favorite destination for children. Aguamar is always the first stop in your journey.
For older children who enjoy exploring activities, there are beaches located in beautiful bays. It is suitable for diving activities and exploring rugged beaches there. Beniras, Punta Galera and Calla Gracio are beautiful places to visit.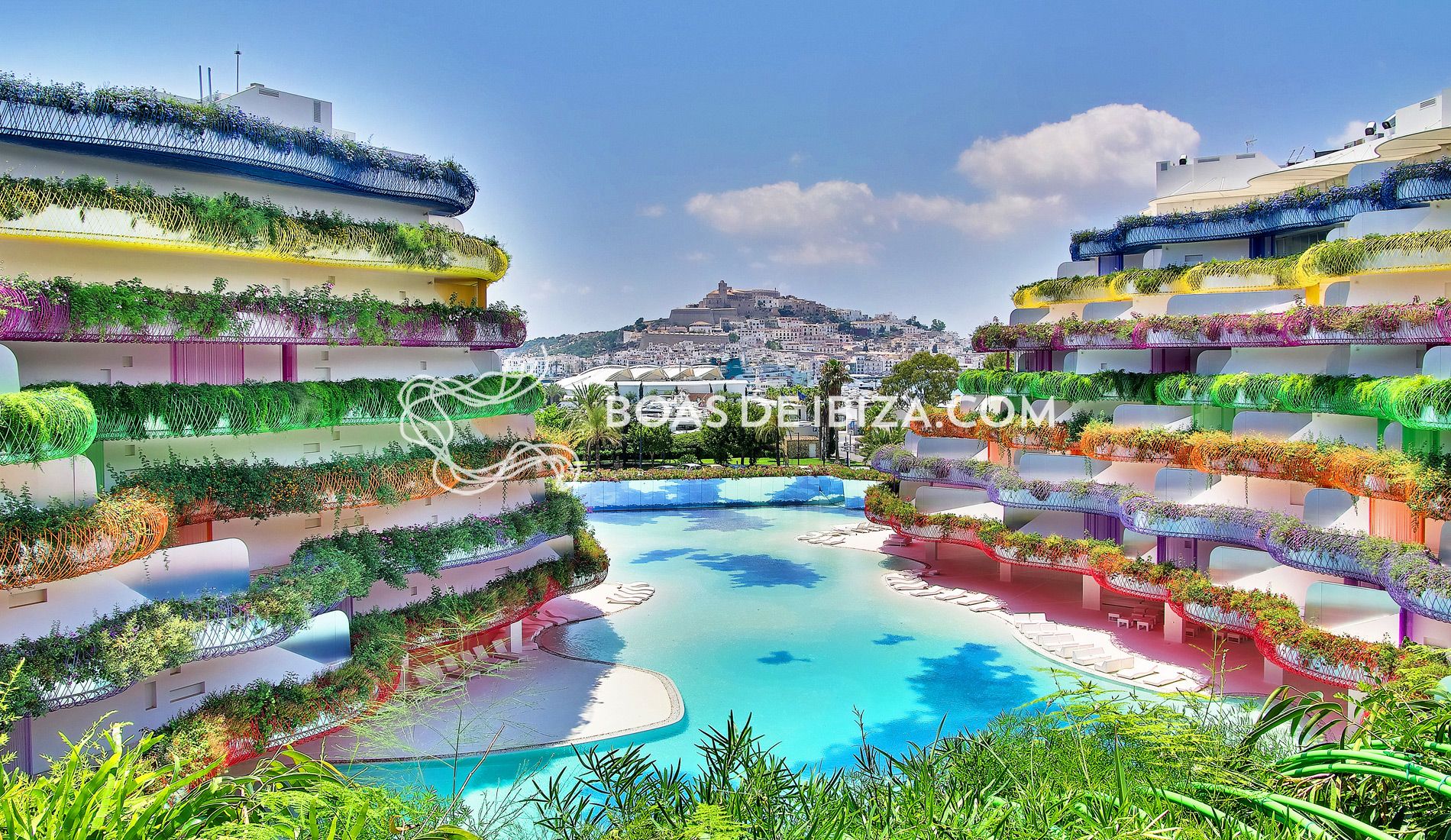 Hippy markets are a culture of Ibiza that you can enjoy. Markets of various sizes take place every day of the week throughout the island. Some places outside of shopping, you can participate in other activities. Larger markets like Punta Arabi, held on Wednesday, are truly a destination that can arouse your senses with entertainment, food, music and shopping.
This is a great option for families with small children. Two other notable markets are Las Dalias on Saturday and Calla Llenya on Sunday. Calla Llenya is a place with beautiful spaces with attractive dishes and flamenco performances. It is a starting point for the journey to discover islands hidden in the northern beaches on Sunday afternoon.